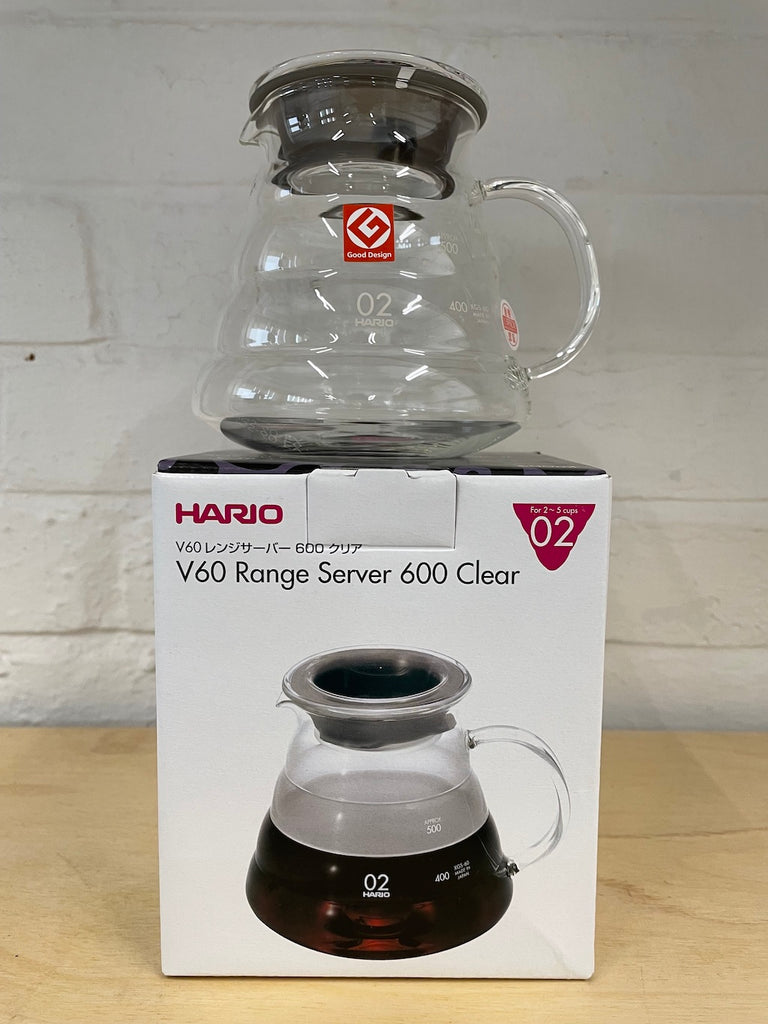 Hario Bloom V60 Glass Range Coffee Server 600ml
If you prefer to make a pot of coffee, then the Hario V60 Range Server is just what you need.
Made from durable and lightweight heat-proof glass, the server complements the shape of the iconic Hario V60 dripper, and is compatible with all Hario drippers.
The Hario V60 Range Server will ensure great thermal stability - with a rubber insert lid to help retain the heat. It is also microwave-safe and is extremely easy to use and clean. All in all, the Hario V60 Glass Range Coffee Server offers great heat retention and a stylish way to serve coffee.
Hario Bloom V60 Glass Range Coffee Server Features:
Borosilicate heat-proof glassware
Dishwasher and microwave friendly
Compatible with Hario V60 drippers
Hario Bloom V60 Glass Range Coffee Server Additional Info:

Dimensions: W130 × D130 × H152mm